David Jones
Talk

0
134pages on
this wiki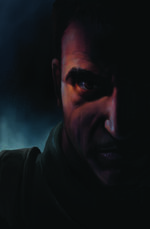 Also known as
Jones, "English"
Personal
Date of Birth
1965
Occupation
Special Agent, IGI
Career
Type
Protagonist
Voiced by
Involvement
Appears as
Player character
Appearances
All
Hit points
Based on difficulty level
Behaviour
Based on player control
Equips
Related
Allies
Associates
Enemies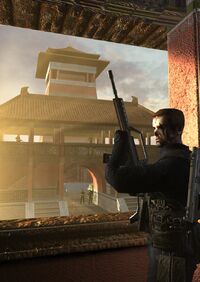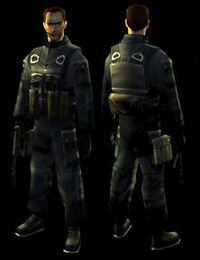 David Llewellyn Jones is the protagonist of the entire game. He is, in fact, one of the best officers or maybe the best officer in the IGI headquarters, and the best covert operative under the command of IGI he may even may better than captain Harrison . He is capable of accomplishing difficult tasks and missions without anyone's assistance, and is also pictured as a fearless man who does not hesitate to kill his targets at any spot. David is also described as an officer who does not give up so easily at risky and emergency situations, but stands firm to face and solve the situation calmly.His moniter Anya only shows romantic interest in him at the cutscene of the end of IGI 2.Since then a flirtation continues.
Background
Edit
Born in Cardiff in 1965, David Jones was a bit of a tearaway as an adolescent. After spending a short period in a youth detention centre, he immediately joined the British Army. Plenty of hard work and training defined him as one of the most highly regarded NCOs in the parachute regiment. Shortly after his sixth year in the services he applied to join the Special Air Service Regiment. He left the regiment after three years service due to an injury sustained.
Involvement
Edit
The main protagonist of the entire game series.
"You have my undivided attention, Anya, as always."
"I go in, kill everybody, grab the tech and get the hell out?"
"You make it sound so easy, Anya"
"Business as usual then"
"God'll be your judge Quest - I'll make you an appointment."  
External links
Edit
Capabilities

Mechanical  

Electronic  
Equipment

Passive  

Special